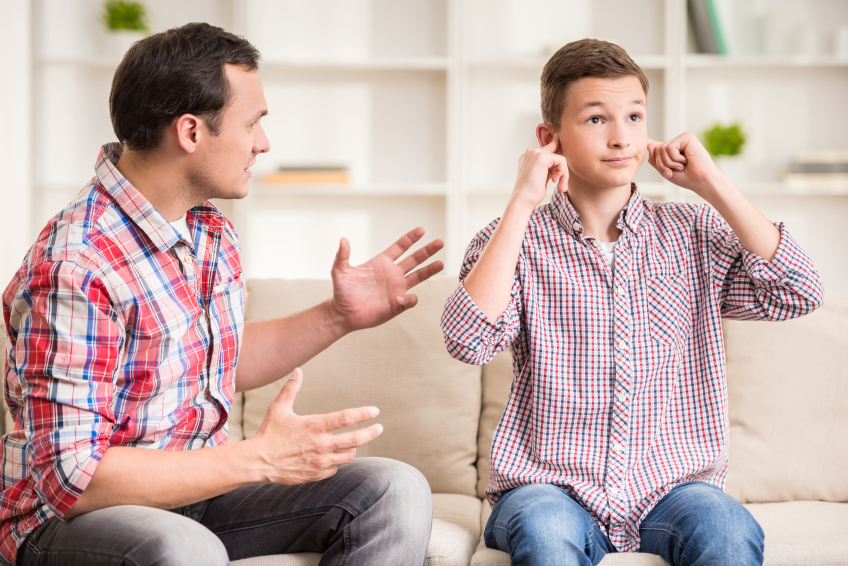 Saturday 31-07-2021 -Comparison between children
My son, Bhavin is a 18 year old student, who has cleared his 12th Board examinations scoring 70% marks. Right from the beginning of the 12th standard second term, he had lost interest in his studies. He would not study and just while away his time. After passing his 12th, he took up admission in 2 colleges but would give up whenever he had examinations. It seems that he has developed a fear of examinations. I have told him that just changing colleges every time will not help him at all. Hard work would be required but he does not seem to understand at all. He sits alone the whole day and does not even enjoy himself in any activities. I have two other sons, elder to him and both have secured good marks in their studies and are doing medical college now. Bhavin had the same school, tuitions and the facilities as they had, yet he seems to have a different result. Even his tuition professors seem to feel so and we have discussed that many times along with Bhavin. They also try and help him but he seems to be reluctant to use their help. I wish that he should give the entrance examinations for medicine and try again but he refuses. How should I help him?
You must be feeling frustrated with Bhavin each time you think of his foolish and irresponsible behaviour. You must be hurt when thinking that he cares so little about your feelings in this matter even though you share a good relationship with him. Perhaps it would help to understand him first as to why he is reacting in this manner. It might be that he may be pained at constantly being compared to his brothers. His teachers expect him to perform as well as his brothers; there is an expectation that he too will join medicine. Bhavin might feel that if he went down a different path and blazed a new trail, the comparisons might end. So he is trying different new colleges but does not succeed. He might be feeling that you favour his brothers because they bring you more glory than he does. This may make him insecure not only in studies but all the areas of his life. This may make him lose his touch with you. He may like to study but not all the pressure associated with his studies. Ask him if he might want to enjoy studies instead of trying to conquer the world. This would bring excitement and interest in his studies. You might be disappointed that he is not in medical college but you can be glad that he atleast wants to study further.
Bhavin may not need advice. If he needed advice, he would ask it from you or his brothers. He just wants you to accept him for what he is. He wants you to support him and be loyal to him no matter what. It does not matter to him whether you think he is as great as his brothers or not, it only matters that you also think and care a lot for him. You could try and exaggerate in your praise for him. It always feels good to know that your parents believe in you that much. You need to motivate him to rise and accomplish his goals if he sticks with it. He might be feeling embarrassed anytime anyone brought up the topic of careers and the comparison between the brothers. He might feel it unfair. Tell him how proud you are of him and how you worry about him not because he is not in medical college but what would happen to him. Open yourself in front of him and model the vulnerability that everyone feels at a time. Teach him to be less defensive. Tell him that you understand that no only really wants to not study and while away time except in exceptional situations and that you are passionately concerned about his acute needs to avoid comparison and the profound pain he felt. Be a guiding light and not a judge. Be a model and not a critic. Share your experiences with him and avoid the trap of immediate results. It may take a few weeks of patience and suffering but with rare exception, it will eventually come to fall in place. The bonding between both of you will deepen and your positive experiences will help Bhavin deal with a lot of challenges and opportunities. It will also increase his power and capacity when you convey the most precious message that there would be no circumstance or condition under which you would give up on him. You will be there for him and hang in regardless of the challenge. This will affirm your unconditional love.