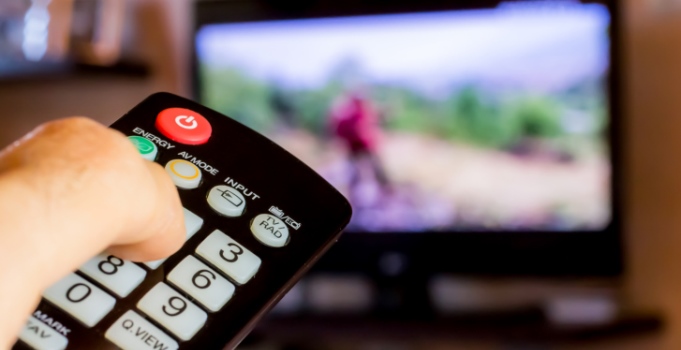 Television viewing (continued)
Last week we discussed the problem that Adit's father had because Adit was addicted to television. We discussed the problem's implications. This week we discuss the specific methods, which can help him resolve the problem with Adit.
You might feel that the television is like an open gutter in your living room bringing all kinds of sewage into your house. All the rules and guidelines that you had set for limiting the amount of television viewing always seem to have exceptions and so the rules keep on changing. You will grow weary of negotiating with him and it can become a power struggle that can occasionally cause feelings to flare up in negative ways. You might be tempted to take a dramatic action like cutting off the cable wire in order to demonstrate the message you want to send. The first thing you can do is to sit down with Adit and talk about his addiction to television viewing. He might argue about the good things on television, about he can actually study with the television switched on, how his marks are still the same, how you should not worry that television would corrupt him because he can always switch to another channel if a bad programme is being aired, how he feels socially out when he does not watch the shows that other kids watch, how these shows help in conversation at school and how they help to know what is really going on in the world. He might feel that you have only negative things to say about television and that you only want to take away his only escape from all the pressure felt at school. You could start by explaining your concern for the excess television watching and its effects. Point out the impact that a commercial has on his demands. Even when he knows that it is an advertisement and he does not have to believe a lot of what he sees or hears, when his defenses are up and it is a lot of hype, he has been burned by it time and again. Point out how much that effect can be increased when he is watching a television show and when his defenses are down. He is emotionally invested in the programme and vulnerable. He is letting images come into his mind and not even thinking about it. He is just absorbing it. When he has a receptive attitude to the programmes, they can influence him even without his awareness. Instead of entertainment, it is only a teacher that advocates misinterpretations and poses problems that can become difficult to solve in the long run. One of the methods is to put on paper the number of hours that he spends on watching television in contrast to other activities including studies, homework, sports, conversations and self-development. You may come up with a shocking fact that he spends more time on television (when you include television viewing on weekends, holidays and vacations when it can increase to double the time than usual) than he does on any other activity. During that time, he would have witnessed an amazing number of commercials (repeats), programmes and events, which have only a detrimental effect and no educative value. Tell him that all these facts scare you, as television can become the most important socializing factor for Adit and more than education and family values. You can also point out the positive effects of cutting back on television viewing. It would give him more time for exercise, for homework with less pressure, for conversations and sports. You can help him determine the time in a week that he would want to watch television. One hour a day or seven hours, a week is optimum. Help him with choosing the programmes, sports or events that he wants to watch. Sit down with him to evaluate the problem from both points of view – his and yours. Work on it till both of you can understand each other's needs and concerns. Find a solution that he feels good about and which does not compromise your concerns. In order for him to remain in this process, he may need a few victories, so in the first few weeks, it may exceed the time that you have decided. Do not panic at this point. This is to be expected. If you stomp an authoritarian stance at this point, you are only going to be stating your position of dominance than solving the problem. So wait. Consciously help him to overcome the addiction. You will find that there will still be moments but he is much more cooperative and more willing to listen to you. If you hang in when he is struggling, it would help him. You will eventually reach a point where television is not an issue. Remember that in the circumstance that you are, the strength of your resolve around the purpose of getting your son to make a decision about television viewing, the level of your emotional involvement with him and the amount of sheer willpower you have will cause an effect on the efforts to get things in line. You have the resourcefulness and intuitive wisdom to interest your child in things other than television. You have to use your strength of discrimination, your power of vision of the effects of television in the long run and on influencing him, your ability of self-correction when you know that you are off-track in this matter. You have to model for him and compensate for his weakness to fall for the attractive commercials and music programmes. You have to increase his awareness about the effects of television viewing and help him learn how to take the decision himself. You can use the television issue as an opportunity to teach him alternative ways of solving problems. So, use your ingenuity to help Adit make a decision about television viewing.