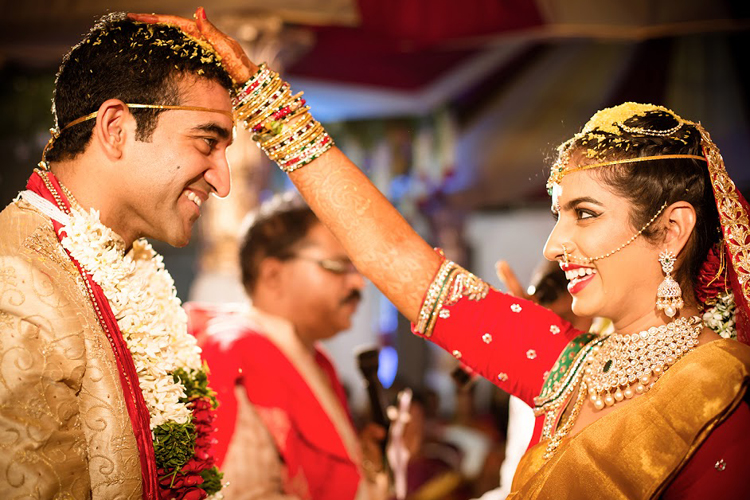 Scene 1: October 1, 1999. Niraj Choksi is sitting with his parents discussing the girl whom they had gone to meet for considering marriage. This was the 35th girl that he had seen in the last 3 years and none of them matched his expectations. He wanted a girl, who could look after his house, gel with his parents and their way of living life, look good by his side when they were with his friends or socializing with his business clients and who could connect with him on an emotional level. None of the girls he met possessed all the qualities that he desired. Even though his parents counseled him against such a high level of expectations, it was difficult for Niraj to tone them down and adjust to a suitable match. He kept on arguing that one day he would find the girl of his dreams.
Scene 2: August 10, 2001. Niraj is sitting in his office remembering the quarrel that he had with his wife Kinjal in the morning before coming to office that day. He had requested her to make a French toast for him and she had given a retort about him treating her like a servant. One thing lead to another and soon Niraj and Kinjal were engaged in a verbal duel blaming each other for the debacle called their marriage. Niraj is 31 years old, while Kinjal is 29. They have been married for only 6 months and already their marriage is a disaster. Since the last one month, every morning there is some or the other issue which ends in Niraj walking off in a huff and Kinjal nursing her wounds at home. Both of them are tired of these daily misunderstandings and want to settle down but are somehow unable to do so. Niraj is ruing the fact that he got married to Kinjal as it was a marriage made after a lot of deliberations and discussions with his parents and having had several meetings with Kinjal before the marriage. He is very angry with himself for not being able to see things clearly before.
Niraj is amongst one of those thousands of guys who had been unable to sublimate their expectations from their life partner in order to choose a partner. They are etched in their own dreams and are unable to let go of the adolescent scripts that are always idealistic. It is often a defense against their own shortcomings that they are unable to choose a life partner. Many men are scared of standing up to the expectations they imagine their life partners may have of them and this in turn then forces them to reject women on the most silly excuses like short or long hair, dusky or pale complexion. They are unable to accept their own shortcomings and it is painful to realize that they may not be all that desirable that they believe themselves to be. Also the fear of rejection and the consequent depression is so strong that it is acted out as they rejecting the prospect. What is also interesting is that at the fag end, they do marry a girl whom they think is not the best but acceptable to them. There may be many distortions through which they fool themselves in this process and later when the realizations dawn, it is often a little late in the day. Often the marriage becomes a place to evacuate their bitterness about their failures in their lives. The rigidity of their demands on themselves about choosing the perfect wife and the inability to lower their expectations then gets transferred on to their wives in the sense that they become very rigid and inflexible in their relationship also. The blame is often passed on to the partner for not being able to be supportive enough. One of the other reasons for this is because they need to find a girl whom they feel will match up to parental expectations even when the parents have conveyed their acceptability to whatever choice that they may choose. The internalization of the parental expectations is so much that these people are unable to adjust to the different situations as age goes by. They are still stuck with finding for themselves a wife who would be like their mother or other maternal figures in their life. As and when the marriage progresses, the inevitability of having to address the problem of one's unresolved narcissism becomes more and more acute. It is at that time that the smallest of issues assume alarming proportions. The tolerance levels are extremely low and differences start to surface. With each passing day, the acceptance of the spouse begins to be questioned on a profound level and the threat of separation looms. In the heat of the quarrel, there is often a temptation to call it a day. But not only does this not resolve the conflicts, it compounds it further by making the person more and more convinced about the validity of his rigid thoughts and vigilant and behavior. The marriage instead of being a therapeutic relationship becomes a battleground to become even more stubborn.
What should Niraj do?
Niraj has to start addressing his own problems first and how he has brought them into the marriage thereby contaminating the whole relationship with prejudices. He has to look at his own shortcomings and change his tolerance and acceptability levels. Only if these basic changes are made in his personality, he can then think of looking to address the marital conflicts. Whatever faults he finds with his wife can be discussed with her provided he is not intent on building his self-esteem through her criticism. He has to believe that his own problems have contributed a lot to this state also. If there are any deep-rooted problems, which he is afraid to explore, all efforts will be wasted. He has to attack at the core of the problem instead of trying to smoothen the surface.